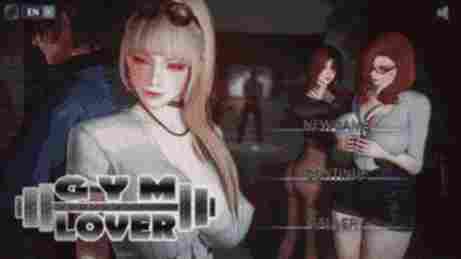 Introduction
Take the controls in a beginner fitness coach's life. Decide how he reacts to others around him, especially gorgeous girls. Will he become the most desirable trainer in the gym and get all the girls he wants?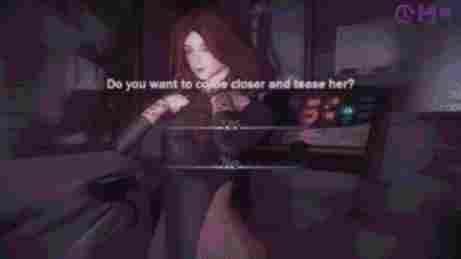 It is your first day as a gym fitness instructor. You look around, excited and keen to meet everyone, and you notice a stunning woman with a peach-shaped ass. You cannot stop thinking dirty thoughts because she is so attractive. Regardless of how much you want to be near her, the top-performing and the highest-earning trainer has already beaten you to it. He can touch her as much as he wants without any objections. Having to be around him is challenging, since very few women can resist him, making him arrogant. He is so skilled that he is able to pick up girls at work and have sex with them afterwards.
You decide to give up on it all, until the girl you grew up with and were in love with for a long time decides to join the gym and asks for the pompous trainer. She is so hot and you have loved her for such a long time already. But what will happen now?
Hentai scenes
This game's Hentai Scenes are extreme and realistic. The game will give you options to choose how you want to react to a certain situation. There are also instances where you can click on a button to continue having sex, which makes it very exciting. You will surely get horny with all the different sex positions available. You can clearly see the girls' private parts when they have sex. Also, you can keep repeating the sex scenario until you are satisfied. Every word used in the dialogue will get you hot. In addition, the Gallery in this game saves all of your sex scenes. There will be images and videos that you can watch and enjoy at any time, without needing to replay the game.
Technical points
Graphics and animation:
This is a 3D game with outstanding visuals and animation. With the girl's attractive looks and the lifelike scenes, you will feel so aroused and definitely want to play more.
Music and sound:
The game's music and sound effects are intriguing and tasteful. This increases the game's pleasure and sensuality.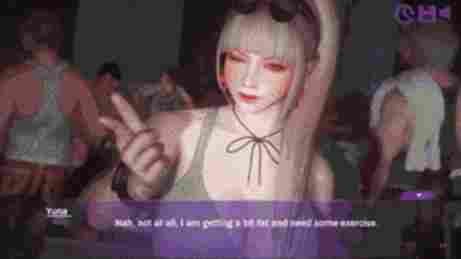 Gameplay and Objective:
The goal of the game is for you to become sexually satisfied, while playing and controlling the actions and decisions of the character.
Difficulty and duration:
The game is easy to play. Simply select your preferred choice by clicking or tapping on it. During Hentai Scenes, there will be circles with a timer on them that you can click to continue the sexual act. The length of the game is entirely up to you. You can play as many hentai scenes as you want before the game ends if you want to get hornier.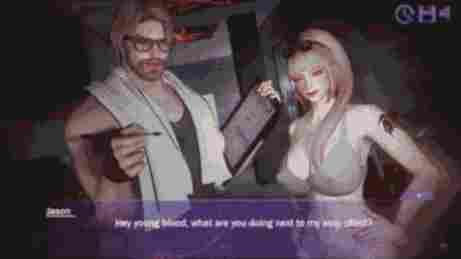 Conclusion
Gym Lover is an erotic game that combines 3D and Visual Novel elements. The game features seductive and arousing hentai scenarios that will have you wanting to play more. Players will be hooked on this game because of its simple gameplay, fascinating story, and incredibly intense and detailed Hentai Scenes.
Gym Lover will make you want to work out right now and have some steamy experiences.