Chess & Fuck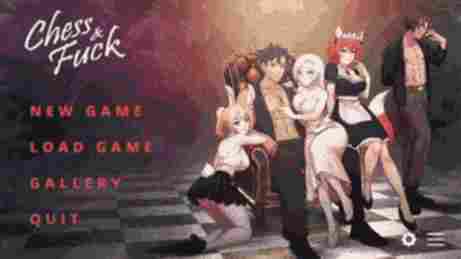 Introduction
Discover Chess & Fuck, the brand-new visual novel spanning 5 chapters, which is available exclusively on Erogames. The first episode is free, so take advantage of this offer! You will play the role of the King, who is greatly admired, but also greatly feared by everyone. Enjoy the pleasures of the life of a man of power, and live your passion for sex, debauchery and chess to the full. It is up to you to decide which side of the chessboard you want to play.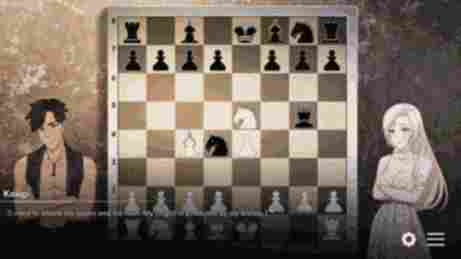 In this game, you will play the role of Meruom, the leader of a small town called Mintao. The year is 2035, a few years after the collapse of France. This tiny country which used to be so big before, has really changed, because after prolonged exposure to strong radiation, all towns have seen some radical changes in the DNA of their citizens. And you may be a leader in a senior position, you haven't escaped this curse either. Nevertheless, your life seems perfect. You have everything you could want: power, money, tactics, sex, your many outfits and your huge villa.
But what you love most of all is chess. For you, there's nothing as good as a great game against a worthy adversary. But after you have beaten everyone in the area and asked anyone you could for a duel, you come to realize that nobody can beat you. And that depresses you more than anything. You may have everything, but your life seems very dull, now that your day-to-day is boring and without challenge. And your servants offering you little games for sex doesn't fully satisfy you.
But today, during a normal playing day, that you think is going to be dull, Kougi, a pure young woman from the countryside, comes to see you. You can't say why, but you feel that she's going to release you from your boredom. After you win the exhibition match without any surprise, you decide to keep her captive nonetheless. So, she must train to beat you, or else you won't let her leave your home. Will this adorable little commoner manage to achieve her destiny? Is she the key that will allow you to calm your vices?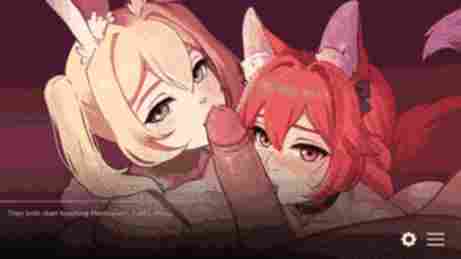 Playability and objectives
Chess & Fuck is a multi-platform game, since you can enjoy this charming story over 5 chapters on a PC, a tablet, android or iOS.
As King of Mintao, you can have fun making different choices throughout the game, in order to discover all the girls' hidden vices. Every time a hentai scene appears, you can automatically decide the ending from the choices it contains.
Hentai
Throughout the game, with the main framework and the different choices, you will have a total of 39 uncensored hentai scenes to enjoy! The temperature will keep rising as you move through the different chapters and different choices. What makes the game even hotter and more exciting is that the hentai scenes are all different, there really is something for everyone. Also, to give you a taste of what's in store for you without spoiling it, you should know that you will have access to superb red-hot scenes on these themes: oppai, kemonomimi, rabbit, kitsune, anal, threesomes, blowjobs, romantic, ahegao, bdsm, shibari, lingerie, yuri, and many more! And of course, you can enjoy unlocked hentai scenes for as long as you want, and see the scenes that you still need to unlock in the gallery.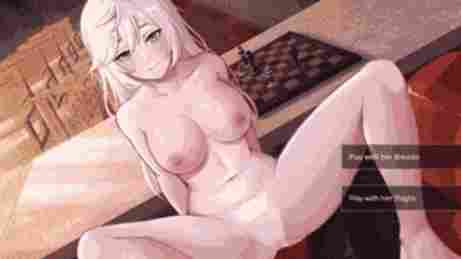 Technical points
Graphics and Animation
The design of this game works really well. For connoisseurs, everything is done in a hentai mode which is reminiscent of the Western style. Also, you can see that many of the different decors and universes are very detailed. You can even find French references here and there, and stunning landscapes and backgrounds. The quality of the graphics is also felt through the characters. They are all different and they all have different personalities. Not to mention their different outfits which change, depending on the occasion, their feelings, their animal side or even the emotions the characters are feeling. Nothing is left to chance.
As for the hentai scenes, you really get the feeling that they are animated, thanks to the speed of the drawings one after another. Which makes your intimate moments with the girls even more realistic and intense.
Music and sound
The soundtrack has been created to perfectly match the story, the key moments and the hentai scenes. This gives the game a whole new level, especially when you hear the girls moan perfectly during the sex scenes. Nothing is left to chance here either, even the noise of moving the chess pieces can be clearly made out.
Playability
The game is available for all the usual platforms: PC, smartphone (iOS and android) and even tablets.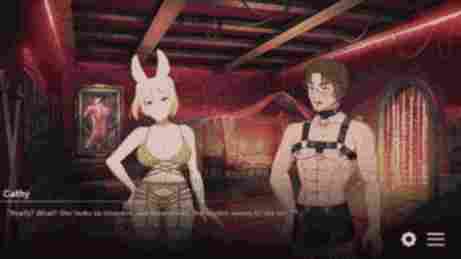 Conclusion
Chess & Fuck is a unique, original visual novel, and whether you are a beginner or a real expert at chess, you will love it. As you take part in the story of Meruom, Kougi and other characters, you will be able to make the most of all the situations. You will be able to get to know the girls against breathtaking backgrounds and in hentai scenes, which will exceed your expectations.
A visual novel which brings together chess, sex and ultra-cute kemonomimi girls, to allow you to enjoy the pleasures of high society!