Gray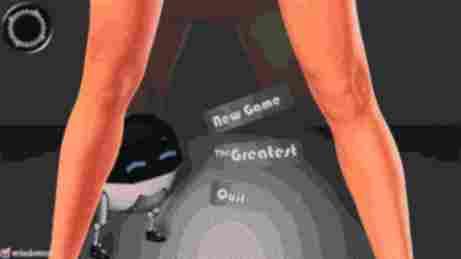 Introduction
Prepare to experience an adult game unlike any other. As a combination of a platform game, 3D images, Visual Novel, Adventure, and Sci-fi, this adult game has everything you need to excite and satisfy you. Uncover the mystery of Leon, a man who has lost his memory and has ended up in an unusual place. Learn the truth about his past and what is happening to him. Is he actually seeing things, or is everything that is going on related to him?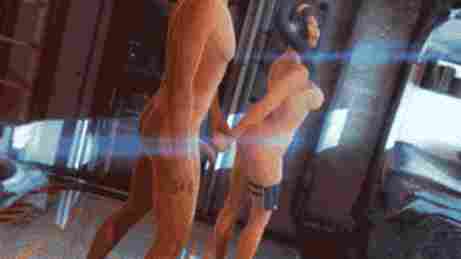 At the start of the game, you will control a small robot inside a puzzle chamber. Inside the chambers are lasers and traps that you need to avoid. After you have escaped from the chamber, you find yourself in a strange bar, where the robot has turned into a human. This person calls himself Leon. He is a guy with no recollection of his past. He is occasionally stuck inside a tiny robot, but when he awakens, he is back inside his real body.
Despite the fact that he has no idea of what is going on, he just does what he has to do. As you go further in the game, more and more characters will come along. You will need to speak with each of them to investigate. But what's more exciting is that the more puzzled you are by what's going on, the stronger your sexual desires will be. All the women are very seductive. Their clothes are so revealing that you can see their private areas like their breasts. People are getting hornier.
However, the same issues still remain. What is going on, and who are these people? Why is he in space? Everything is unclear until somebody helps you to recall your past, which will change everything. These revelations will no doubt blow your mind.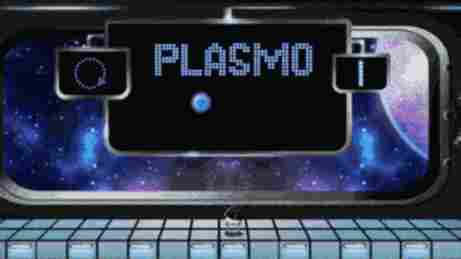 Sexual experience
The sex scenes are in awesome 3D. From anal to voyeurism, all your secret fantasies will come true and you will experience lots of different situations. The scripts are so detailed that you will love reading them. The more you watch and read the dialogue, the more you'll feel like the guy having sex in the game for real. You will be so turned on that you will want to see more and more of this game. The Hentai Scenes here go way beyond your wildest imagination for a game.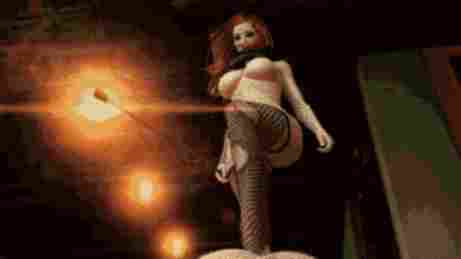 Technical points
Graphics and animation
Over 1000 high-quality 3DCG images with smooth sex animations are included in the game. The graphics and animation are superb, particularly when the Hentai Scenes move; they are extremely realistic. The characters are depicted in an excellent manner. Just looking at the images will excite and stimulate you. Every aspect of the game's design is tempting to look at.
Music and sound
The game's music and sound effects, like the actual sound when you cum, will keep you hooked and engaged. They enhance the fun and sensuality of the game. The actual voices of the characters are very arousing too.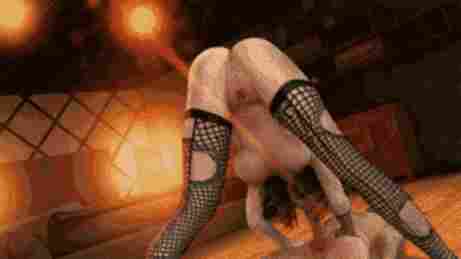 Gameplay and objective
The game will switch you between mini games like solving puzzle chambers, navigating a spaceship, and a shooting game; and the Visual Novel which will tell you the incredible story of Gray. In the Visual Novel part, you will need to talk with other characters and nurture relationships, and you'll be rewarded with delightful sex.
Difficulty and duration
The game is simple to play. There are labels and arrows to help you through the game. In the platform game, you may use your keyboard keys to navigate the character. Press A Key to move left, D to move Right, LMB to Dash, and RMB to navigate the camera. If you want to skip or go to the Main Menu, press ESC. While in the Visual Novel Part, you can use the mouse to navigate. The action in the game may take four to five hours, in addition to the hot and sexy gameplay.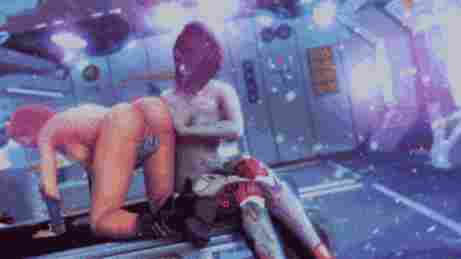 Conclusions
Gray is an awesome 3D adult game with distinctive erotic and sex scenes, as well as an excellent plot. This game is extremely well-crafted. The storyline is intriguing, and the twist will surprise you. It's really rather like a scene from a movie. Both the nudity and the Story will take this adult gaming experience to the next level.
A breathtaking game that will take adult gaming experience to the next level!