Craving Quest
Action RPG
Introduction
Zoe, Jacques, and Achilles, the three childhood friends begins their adventure in Skyland where unforeseeable encounters and obstacles awaits them. An adventure full of fearful enemies, powerful allies, and awakening sexual desires for the trio.
The story contains 7 chapters, covering all lands of elements in Skyland. Unlike traditional RPG games where story modes are relatively easy to conquer, Craving Quest story quest will require great efforts from players to build their teams with various elements and roles. The storyline has a great closure and all story chapters contain great reward upon completion.
During the progression of the story, various H-scenes are available for players to enjoy, making the story mode very desirable for players to complete.
Gameplay
The battle system is very well designed. Different stages contain different backgrounds and different enemy types.
Each character are able to use their active skills that are nicely designed and each perform special effects.
Characters ultimate skill have animated skill cut-in matching their elements
Additionally, players can challenge other players in colosseum for their endgame competition.
Music and sound effect
The sound tracks are amazing, battle music is very intense, and idle music is very peaceful.
Great skill sound effects when activated and character voice lines.
Great H-scene sound effect and background music.
Hentai scenes
Craving quest have one of the best plots and CGs for the hentai game. There are even animated H-scenes designed for their storyline.
The girls in the game are very enthusiastic about sex and romance. There are no rape scenes and story texts are very arousing.
There are different sex scenes for each of the characters.
The different scenes builds each character's personality very well, as they have various sex partners and explores different parts of their sexuality.
Estimated playtime and monetary cost
Estimated playtime to reach endgame is around 200 hours of gameplay, over the span of 3 months.
Monetary cost to reach endgame is around $1,000. Purchasing across various event packages throughout the time.
With introduction of new characters and endless improvements available to team building, the endgame can be continued endlessly.
Numbers and figures
27 LSSR girls with great hentai scenes
Over 100 playable characters
1 male hentai character targeting female audience
43 different hentai scenes total
7 story chapters
5 different gameplay modes
Conclusion
The game is quite enjoyable and has many contents to be played through for months. The game has great potentials to continue development and its ads are attractive enough for new players to join.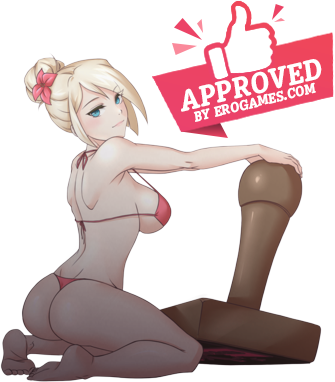 Erogames
An RPG full of battles and hentai scenes which you will enjoy for a very long time!